Action Figure Shelf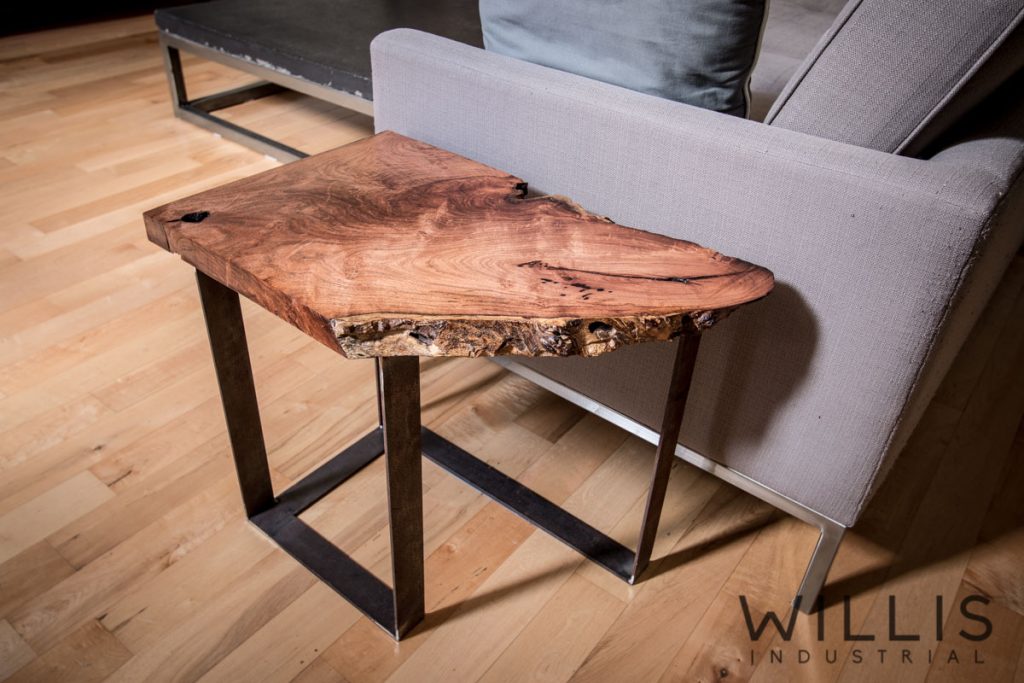 Product Description
This table would fit in a variety of settings due to the warmth of the wood and edgy geometry of the steel legs. Beautiful mesquite live edge top has been sanded to show the enhanced grain and finished with tung oil. A circular knot hole is present through the piece and adds a nice touch of character. Due to it's shape, it would fit nicely in a wedged corner just as well as a full side table in any setting.
Details:
Top
Mesquite table top – Smooth sanded top with rough-sawn bottom edges and bottom.
Legs
2" flat welded steel geometric legs. The steel has been left to form a natural patina, which will enhance over time.
Spacers
Felt Padding between the wood / steel / and floor to prevent scratching when moving.
Dimensions
Wood Top – 24" x 15"
Total Height to top of wood from floor – 20"
Price:
SOLD
Due to the steel legs, this table is dense, but not overly heavy. The top is not currently fixed to the base, but could be done at your request. The weight of the mesquite top is heavy enough to prevent movement unless aggressively pushed.